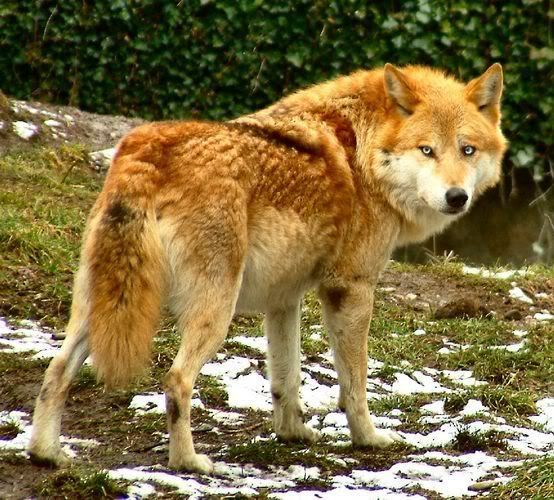 The Basics
Name:
Sunblaze
Gender:
Male
Age:
27 Moons
Species:
Red Wolf
Clan:
Windclan
Rank:
Deputy
Appearance
Coat Color:
Gold and whites
Fur Markings and Scars:
A white muzzle, undercoat, and legs.
Eye color:
A very light hazel brown
Body Size:
Medium
Skill Points
Strength:
14/30
Agility:
8/30
Defense:
8/30
HP:
40 HP
Persona
Personality:
Sunblaze is a very maternal type of wolf. He may find it insulting, but he cares for others deeply and will put them before himself each time. He is very dependable and responsible and can be seen as a golden child for succeeding in most of what he does. He may deny it merely out of modesty. He is someone who likes giving other's advice, but can be rather reckless when it comes to games or having fun. He sticks to what he believes in and find it hard to break any sort of rules without pushing. He can be a tease and crack a few bad jokes when feeling especially bold.
Likes/Dislikes:
He loves pups, and being dared to do something. However, he dislikes being put on the spot or being singled out of the others.
Strengths/Weaknesses:
Sunblaze is very trusting, but can discern things usually left unseen. However, he does not act on these, in courtesy of the wolf hiding them. He is rather particular with telling the truth. Trust is something he holds closely to his heart. Without it he will falter.
Fears:
Death of any kind
Alignment:
Lawful Good
Additions
History:
Sunblaze was an only child. His mother died due to his siblings remaining still borns inside her. He was raised by his caring and loving father. However, a few days before he was to be apprenticed he had fallen into the river. His father rescued him, but drowned in the process. He was still a fairly young warrior so it was a blow to the clan. He hoped to outdo his father and live many of his moments for him. He thinks he died much too young. The move to the new territories haven't perturbed him.
Accessories:
None
Disabilities:
Nope